Information about the project, the state-wide hotlines, and where to find more information.
Public Service Announcement
A 30-second radio announcement for the public which lists both hotline numbers.
A single-page handout that describes the project and the services we provide to the public. 
The materials below include brochures, posters, social media graphics, public service announcements, and other information about the Nebraska Strong Recovery Project.
Nebraska Strong
Recovery Project Logos
The links below include logo files for the Nebraska Strong Recovery Project. These files can be used for digital and print media and include jpg, png, and svg file formats.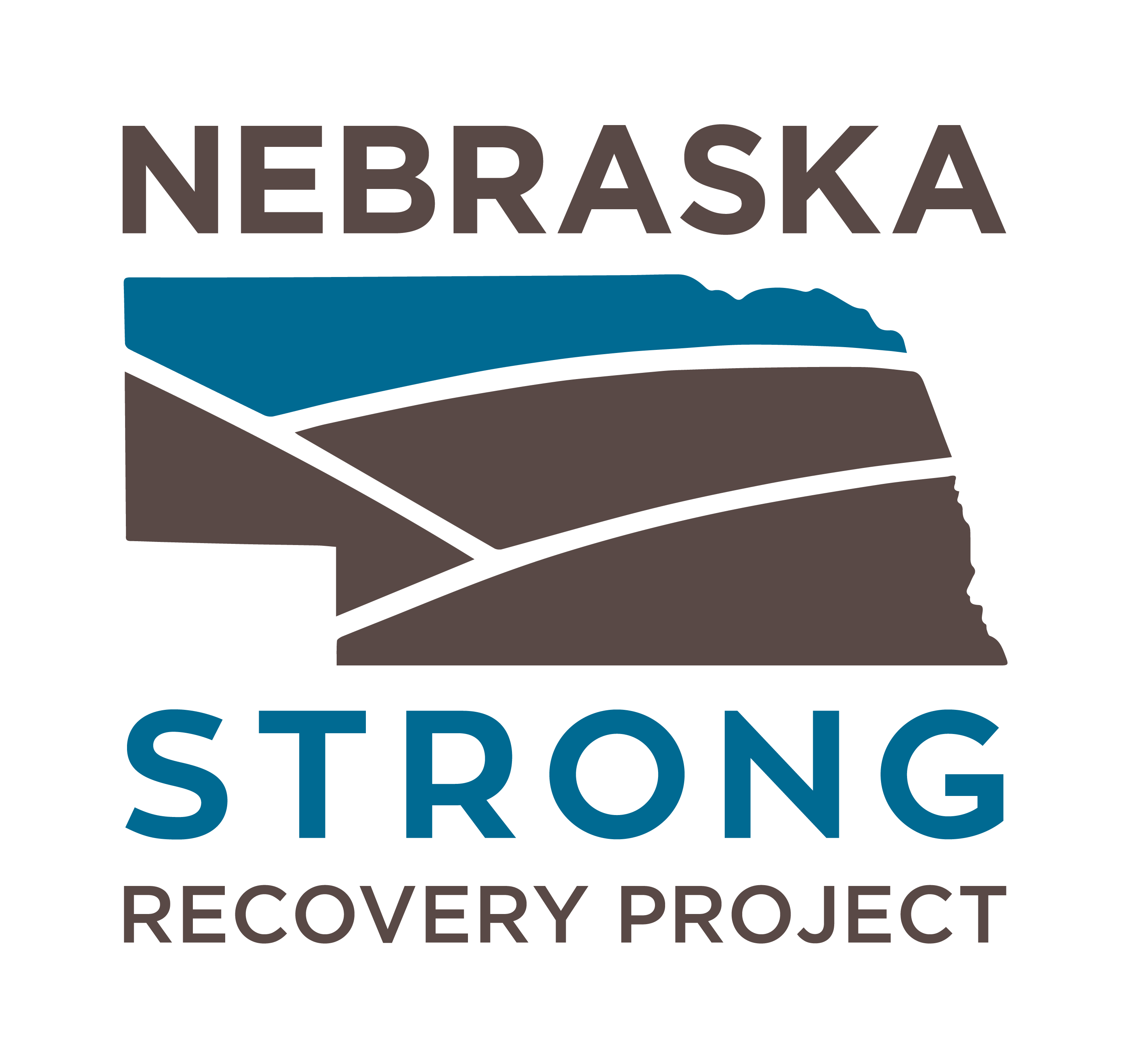 This website is funded in part by a Crisis Counseling Program grant from the Federal Emergency Management Agency (FEMA) in conjunction with the Center for Mental Health Services (CMS), Substance Abuse and Mental Health Services Administration (SAMHSA) award #1H07SM083750-01. Its contents are solely the responsibility of the authors.
Follow Us on Social Media